Lynchburg Maternity Photographer
If you've ever worked with me, chances are you've seen my childlike reaction to good light, beautiful moments, and genuine interaction: a bit of giddiness that sounds a lot like a broken record. I can't help myself! I get so excited when the image I have had in my head comes out so seamlessly while I'm shooting! I am so thankful to work with clients who trust me from the very first step to guide them to a final product of high quality imagery.
Professional quality pictures take planning and coordination. As a professional, I consider it my role to handle as much of the prep work as possible so that you can enjoy the fun parts of the process: being pampered with professional hair and make-up, feeling confident in your attire, and enjoying being close to your partner and children while I capture your genuine interaction. That's the experience we offer at Liz Cook Photography!
This session with Libbie and Scott was basically a perfect example of me freaking out at all of the elements coming together. These pictures are some of my favorite summer maternity pictures I've ever taken at the field! A huge thanks to our talented hair and makeup artist, Emily Garbee, and of course, Libbie's excellent taste in clothing. Scott and Libbie both work for Penelope, a small clothing boutique in town, so I am not at all surprised at her wonderful dress choices! :)
Enjoy a few of my favorite pictures from Scott & Libbie's maternity session: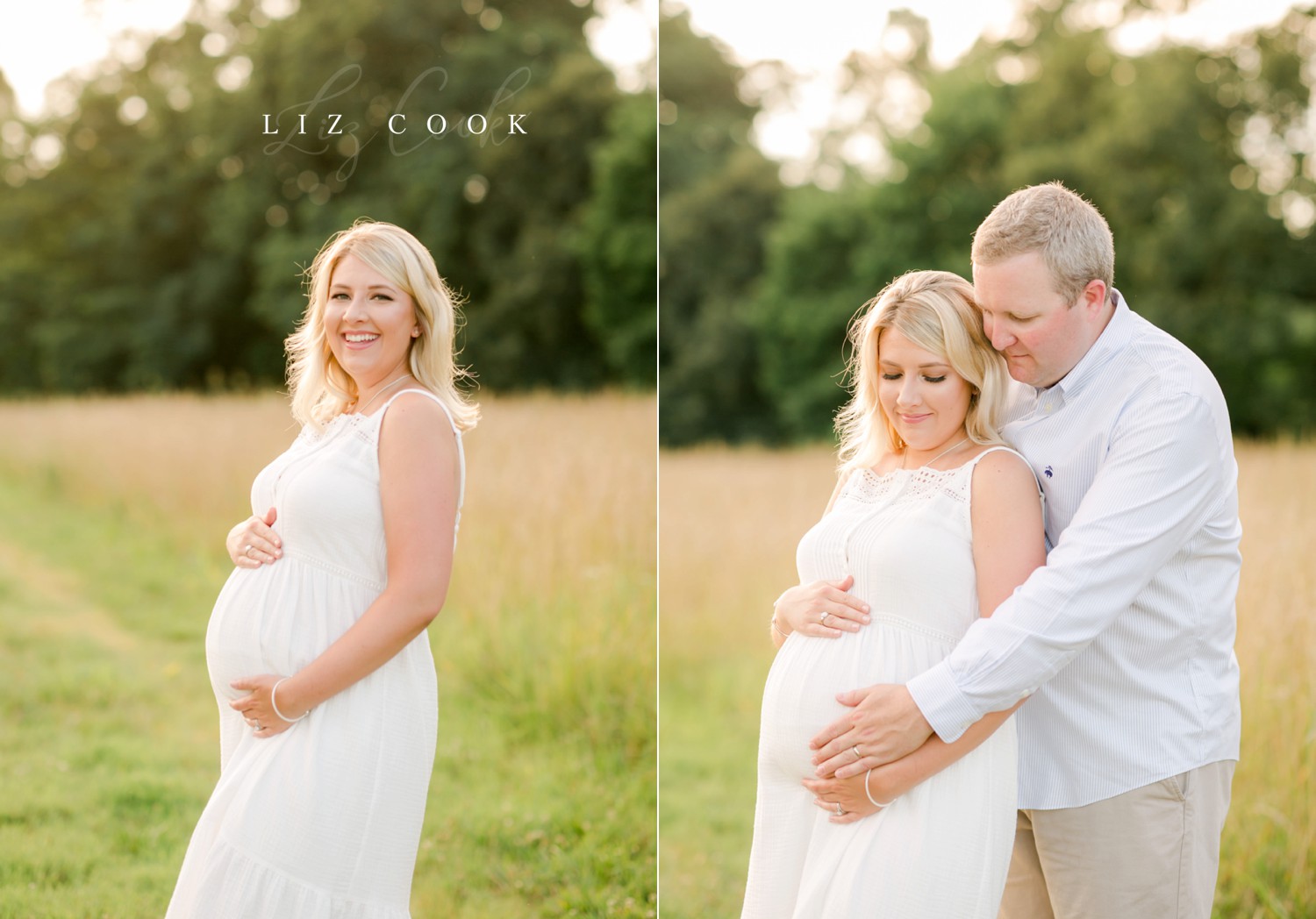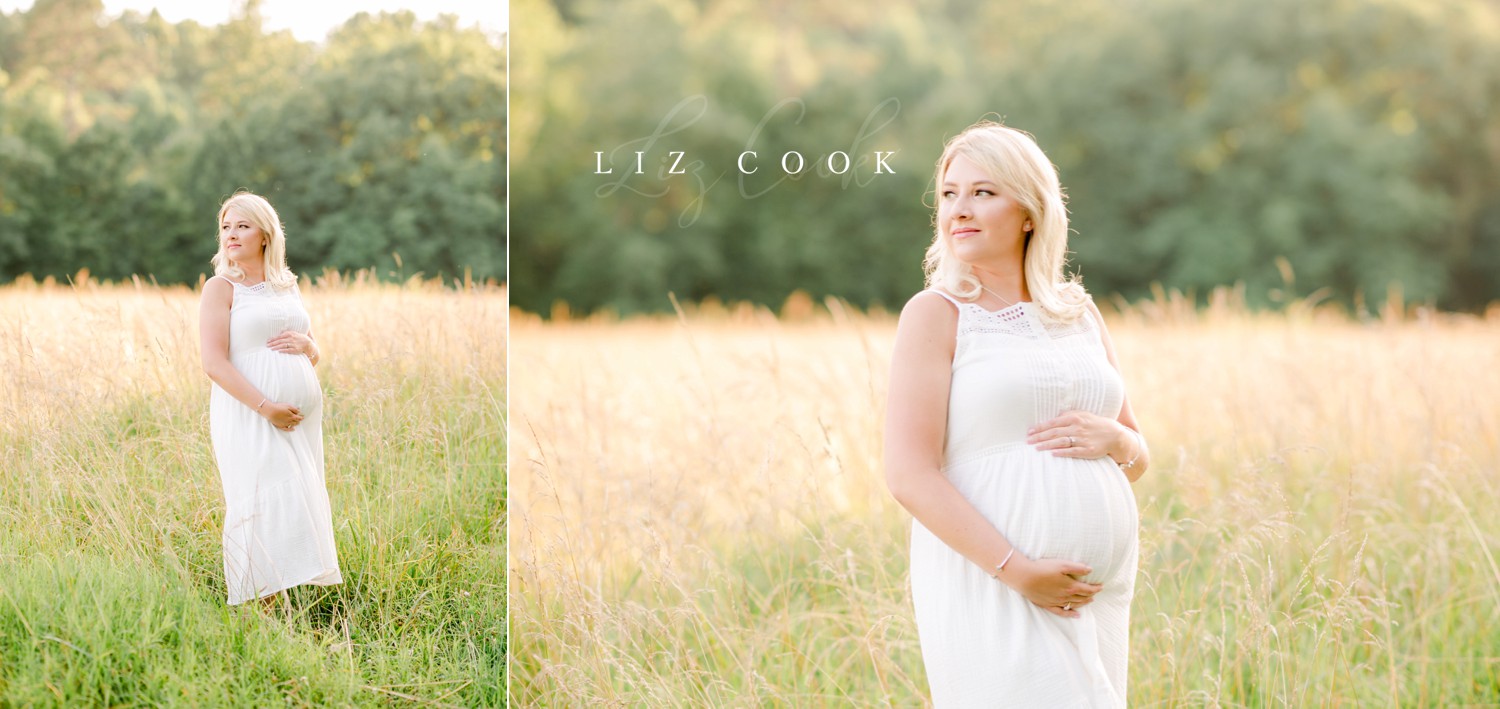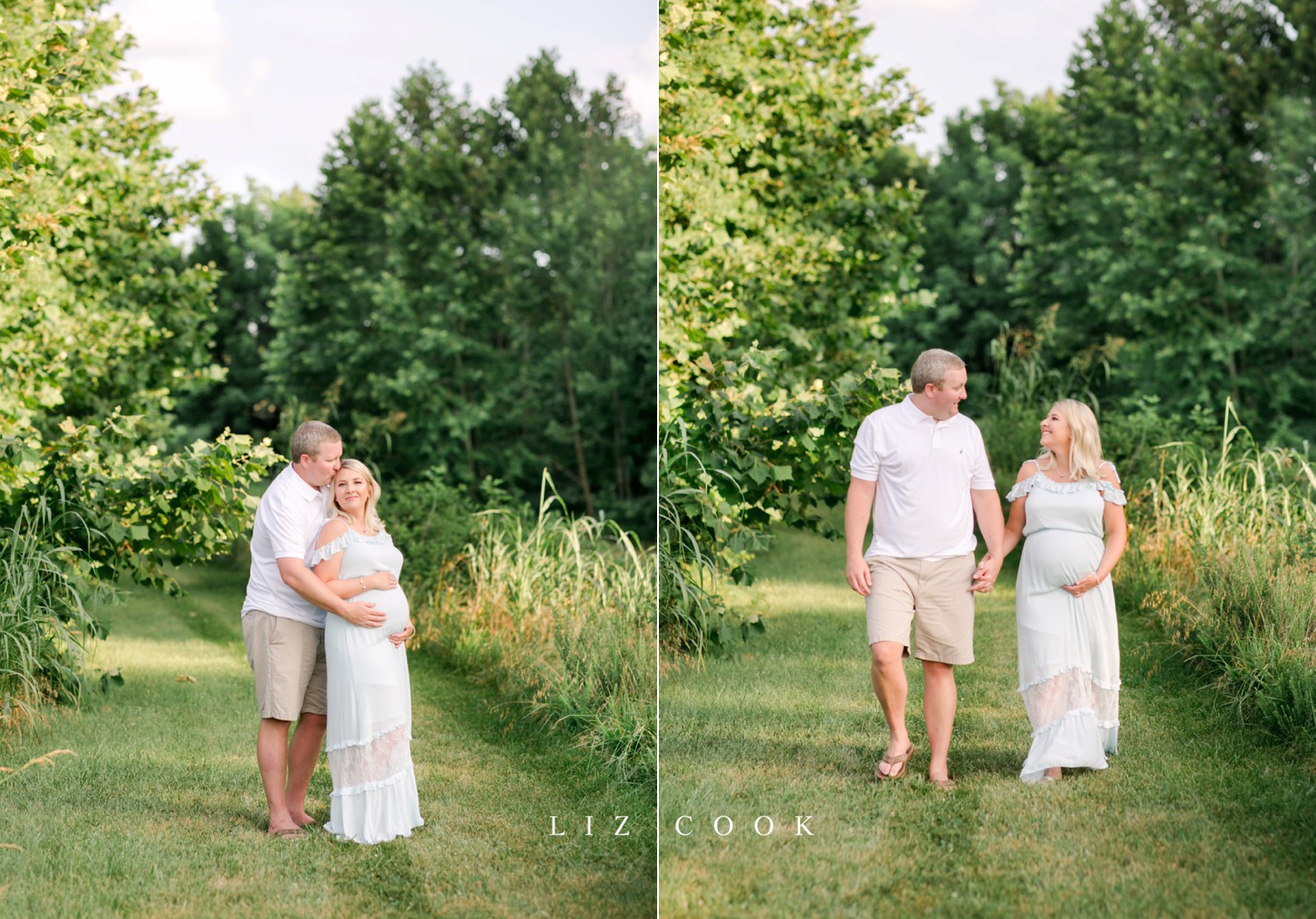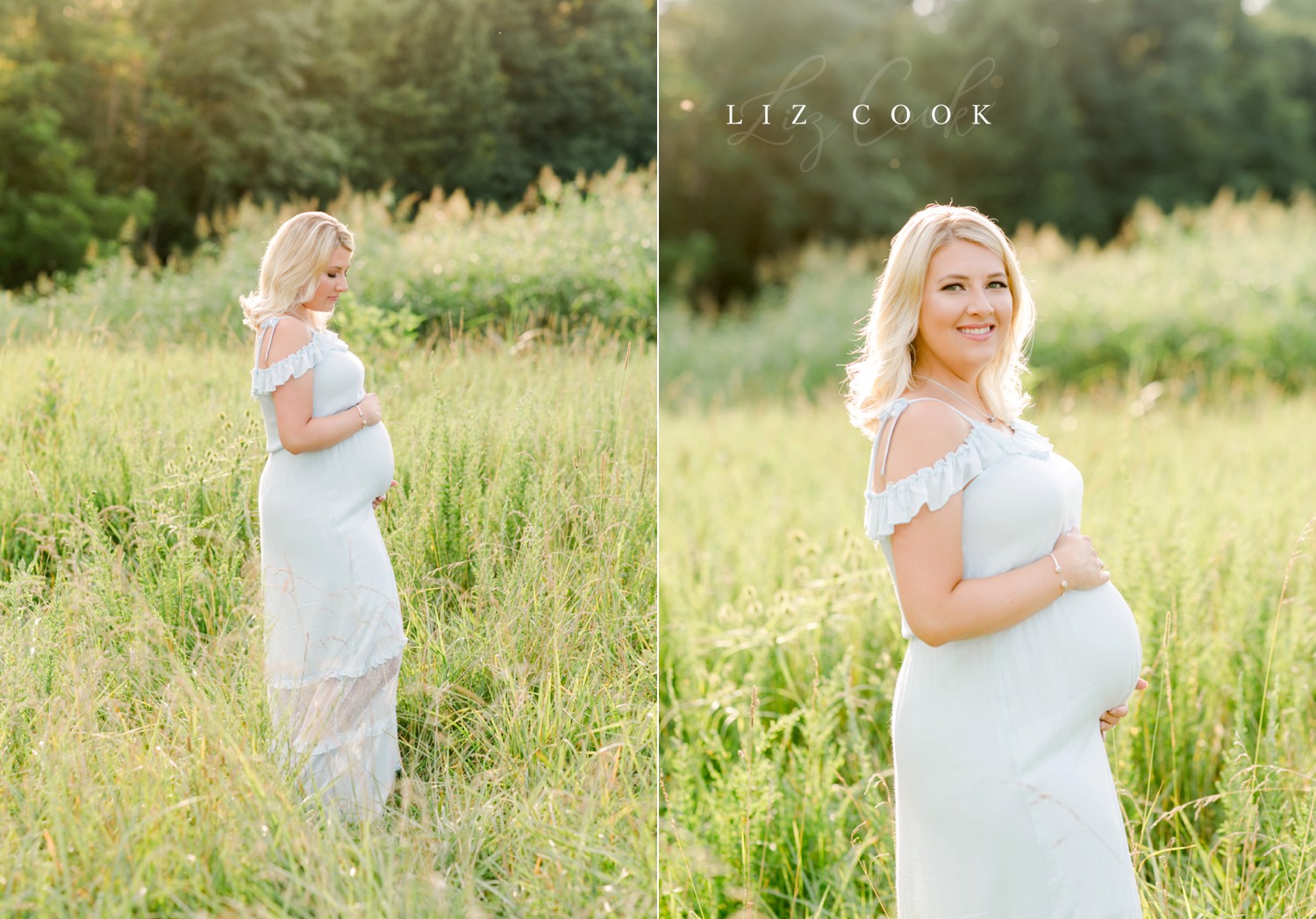 Are you expecting and looking for a caring maternity or newborn photographer? I would love to work with you at Liz Cook Photography to create portraits you will cherish for a lifetime. Contact us and we will share with you our special memory collections such as maternity + newborn or newborn + baby milestone packages. You may also set up a complimentary, no-obligation consultation here in the studio to answer any questions and help you feel comfortable capturing this beautiful new season of life.
Are you planning a photo session?
Have you grabbed your copy of my latest guide? It's my top 10 tips to help you prep for the perfect photo session and it's free!
ps. your download also includes a print-friendly version to save ink ♥