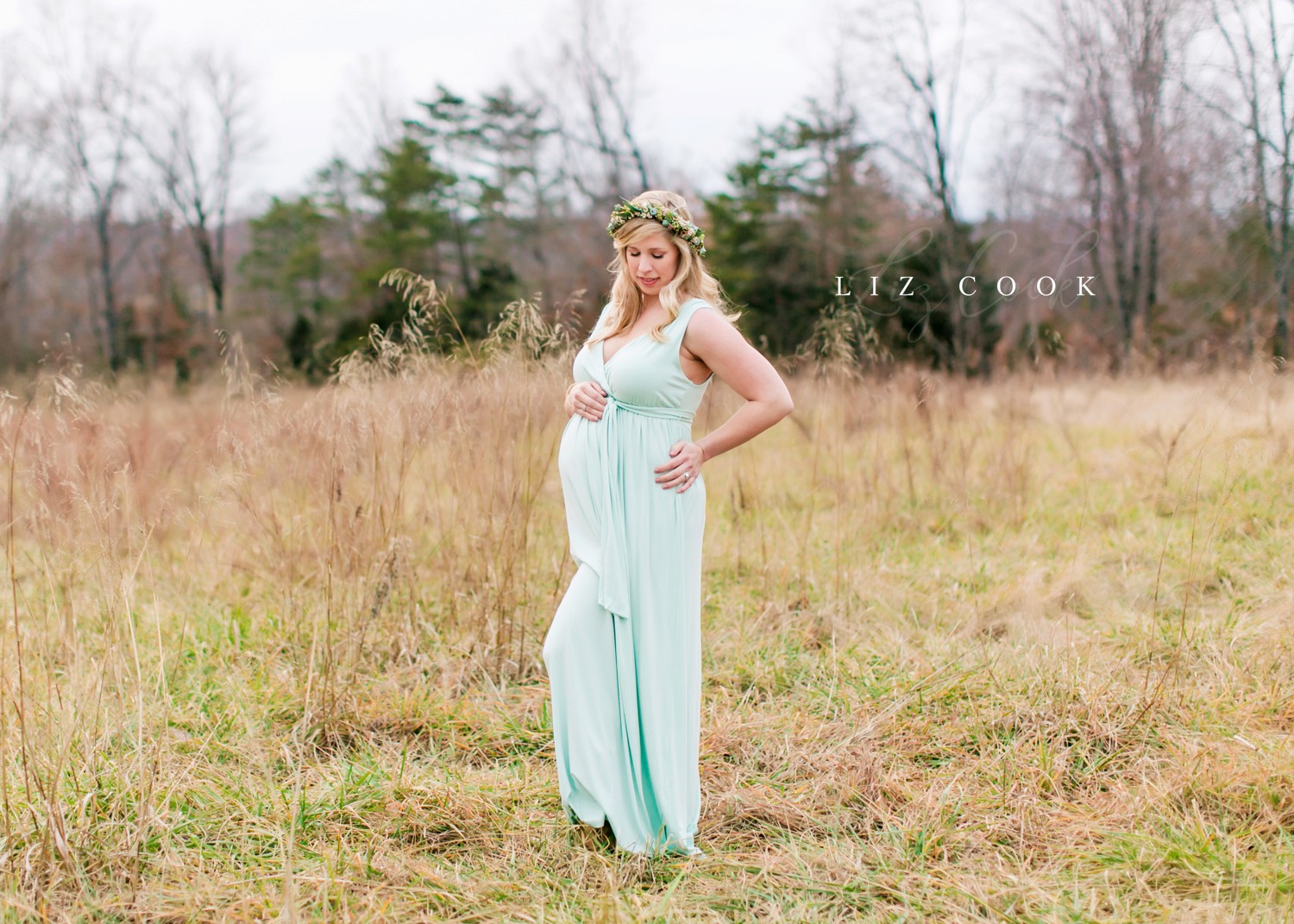 Lynchburg Maternity Photographer
When Sarah reached out to me to let me know she was expecting and she wanted me to photograph her maternity + newborn sessions, I was ALL SMILES… and so very excited! Sarah and I go way back and I credit her for my introduction to the beautiful Glencliff Manor Estate (as well as a whole slew of wonderful client referrals)! I photographed Pierce & Sarah's wedding at Glencliff Manor in the middle of a beautiful fall season and promptly returned to the venue to ask "What do I need to do to come back and work here more often?!" It was the beginning of a beautiful vendor relationship that I am still so grateful for!
But back to Sarah and Pierce! When Sarah said she wanted to photograph her maternity session in the field it reminded me of her bridal portrait session we also photographed in a field few years earlier. I love photographing sessions at the field because it creates an excellent neutral backdrop which also adds creative contrast to the imagery by way of a rustic look meets elegance feel.
Sarah chose three different dresses for her session as well as a lace cardigan which was borrowed from the studio wardrobe. I personally favored the chambray dress + cowgirl boot combo, as it spoke perfectly to Sarah's country roots! Her gorgeous floral crown was designed by Bloom Florals and it added the perfect touch of elegance! Hair and makeup was done here at the studio before her session by professional artist Emily Garbee Harris from Body Works Day Spa and Salon. All of the details came together beautifully!
Enjoy a few of my favorite images from our time together!
Are you expecting and looking for a caring maternity or newborn photographer? I would love to work with you at Liz Cook Photography to create portraits you will cherish for a lifetime. Contact us and we will share with you our special memory collections such as maternity + newborn or newborn + baby milestone packages. You may also set up a complimentary, no-obligation consultation here in the studio to answer any questions and help you feel comfortable capturing this beautiful new season of life.
Are you planning a photo session?
Have you grabbed your copy of my latest guide? It's my top 10 tips to help you prep for the perfect photo session and it's free!
ps. your download also includes a print-friendly version to save ink ♥